Blog
A Constant Struggle
If you love to cook, you've probably spent hour after hour rearranging your kitchen. Cutting boards, bowls, and colanders have all lived on different shelves, in cabinets, or on tabletops. Cutlery and kitchen tools move from drawer to drawer while appliances migrate between counters in a never-ending search for added efficiency. But no matter how many changes you make, there's never extra space to be found.
This problem is common in kitchens across America and is due in large part to the clutter caused by dozens of different items all designed to work independently from each other. But imagine instead designing your kitchen around a central workstation - comprised of customized components - operating as a hub where every task could be accomplished. Doesn't that sound nice? Well The Galley was designed to do just that.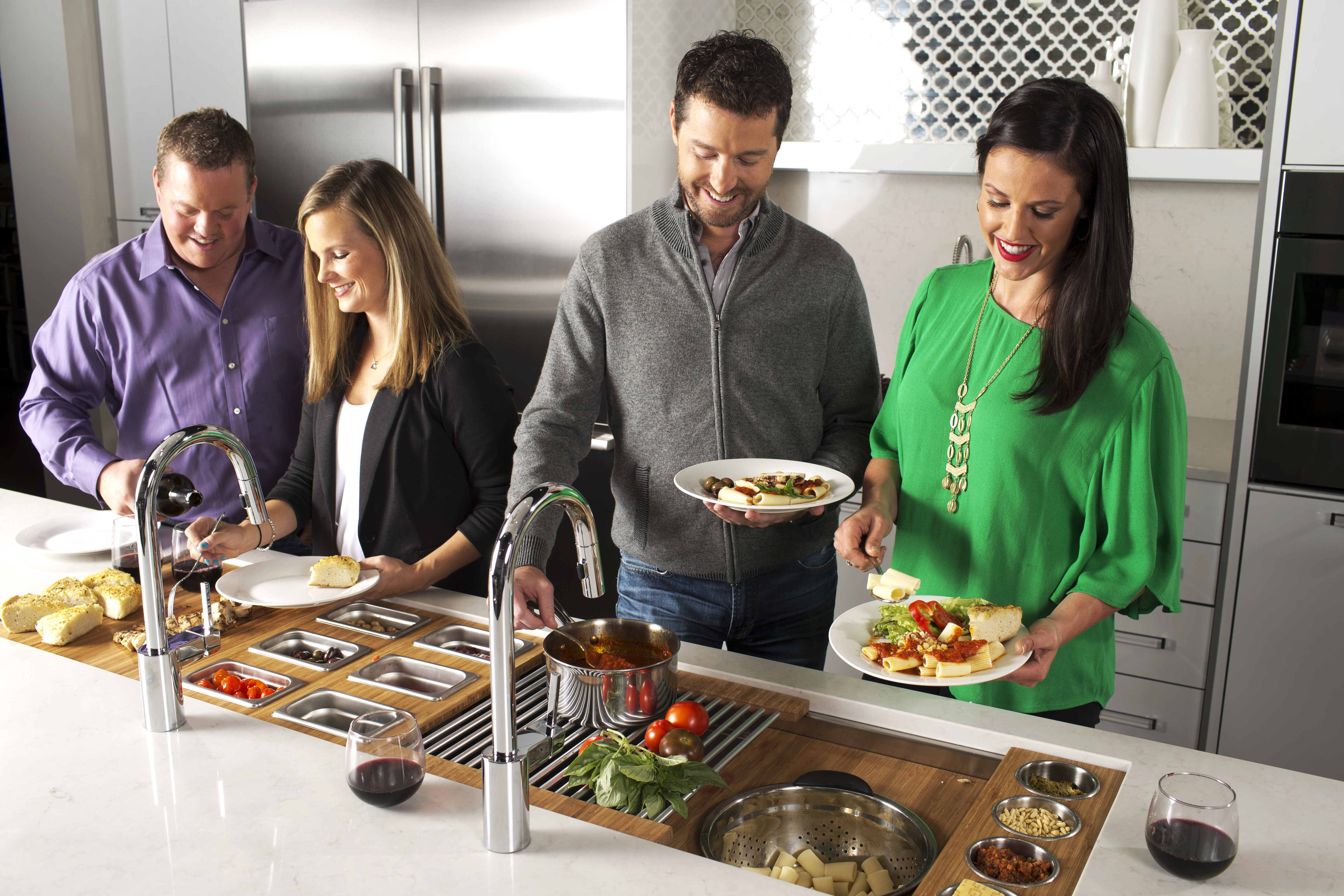 Endless Features
Made in the USA from 16 gauge double stainless steel, The Galley is tough enough to be the centerpiece of your indoor or outdoor kitchen. At its heart, The Galley is a sink with a double-tiered design that allows cutting boards, platforms, and racks to float above colanders and bowls. Want to prepare raw vegetables? Slide the cutting board between the colander and bowl and you can rinse, chop, and transfer your veggies all in one place. And when you're done, just push the remnants directly from the cutting board into the sink below for disposal. And that's just the benefits from a single layout. With over 50 different products in The Galley line, your customization options are nearly limitless.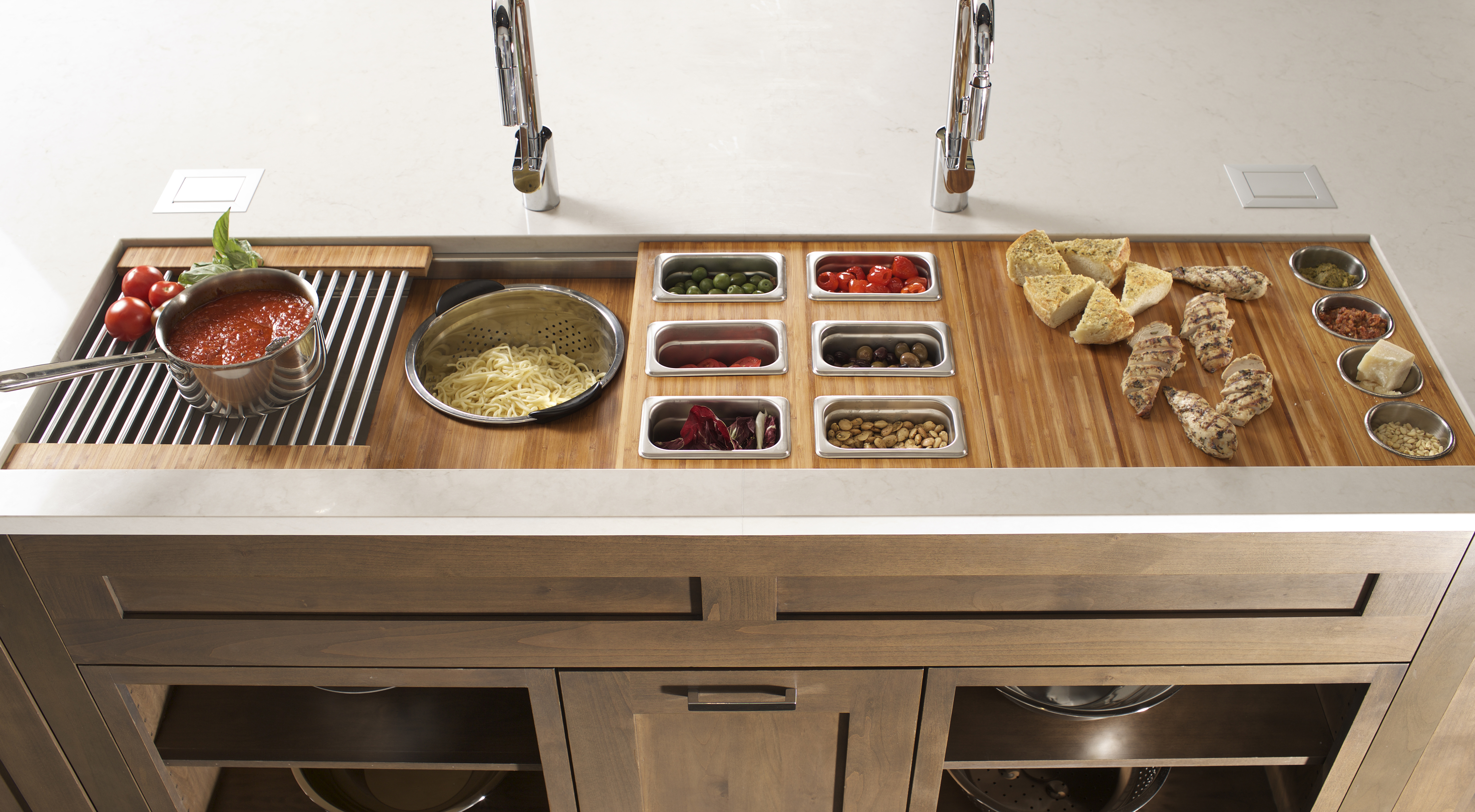 Included with your Galley workstation is a culinary kit filled with cutting boards, deluxe colanders, platforms, drying racks, drain covers, and bowls so you'll have dozens of set-up configurations on day one. You'll also have the option of selecting from a host of other accessories -  including knife blocks, condiments boards, basins, and more - all designed to work together to form your ideal kitchen workspace.
And you won't need a commercial-sized kitchen to benefit from The Galley. With configurations including six single and four double bowl lengths, as well as a reversible side drain location, you'll find a solution that fits your layout perfectly. You can also select your preferred finish options so your Galley workstation will look just as good as it performs.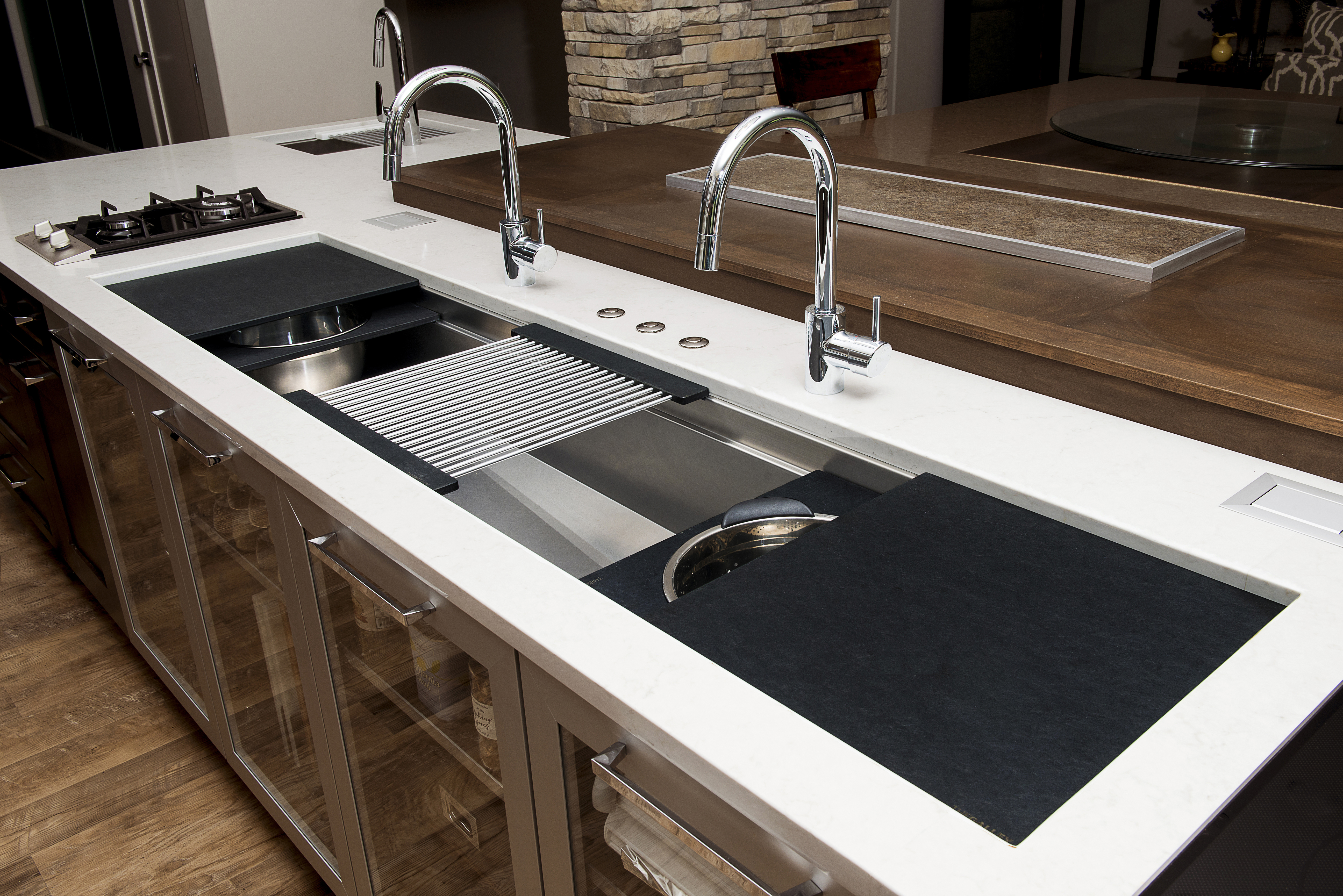 Clear Advantages
Once you design and install your Galley workstation, you'll quickly find it to be the most important and used appliance in your kitchen. You now have a space where you can prepare, serve, entertain, and clean up all in one convenient place. And that's not all. The Galley will also make your kitchen a more social space. While a normal sink would subtract valuable kitchen space, a Galley workstation actually adds to it. That extra room allows others to join in and assist in the fun of preparing a meal, while the home's head chef can stay more involved with family and guests. The Galley's unique eye for design, nearly endless customization options, and its ability to bring people together will truly change the way you think about and use your kitchen.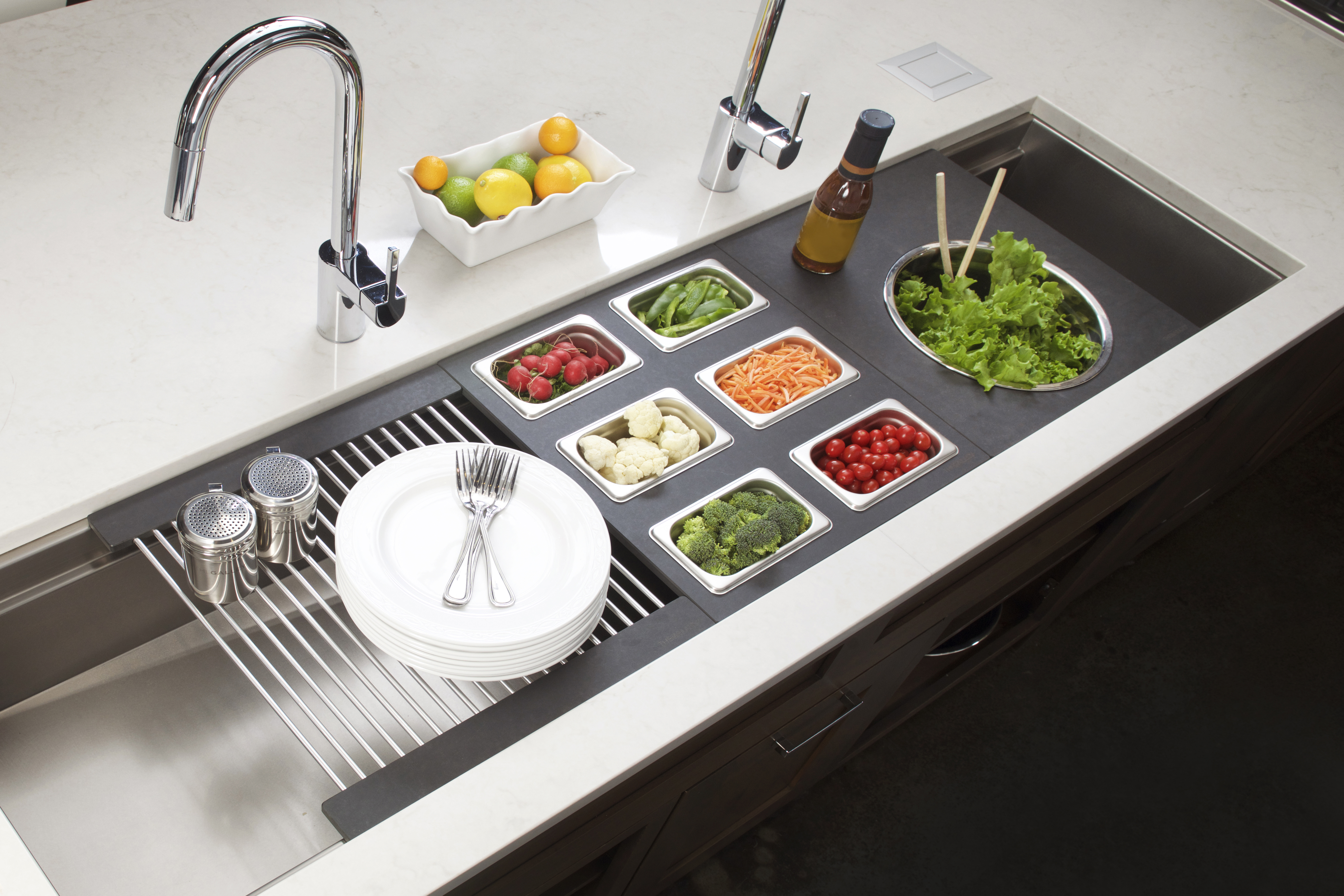 Call Today for More Information on The Galley
Does The Galley sound like the perfect solution for your kitchen conundrums? If so, the Douglah Designs team is ready to show you how. Our design and installation professionals can work with you to create the perfect Galley for your unique space and install it with precision and care so your new workstation will always function when you need it to.
Call us today at at 925-284-1772 or fill out our contact form here and we'll respond right away. When you speak with one of our designers, don't forget to ask about the Galley Tap and Galley Dresser, both new this year and designed specifically to compliment your Galley Workstation. You're one step closer to finally having the kitchen of your dreams. Don't wait any longer!
We are frequently asked to explain the difference between stock cabinets, semi-custom cabinets, and custom cabinets. Here is a brief explanation of the three to help better understand why the differences drive the overall price.
Stock Cabinets
Stock kitchen cabinets are pre-made based on a set catalog of options, finishes, and sizes determined by the company. Only these pre-determined sizes and options are manufactured. There is no option to edit or customize for your project beyond the standard offerings that the factory produces. Diamond is one of the stock cabinetry options that we offer.
Semi-Custom Cabinets
Semi-custom kitchen cabinets are also made based on a catalog of options determined by the company. However, semi-custom cabinets are often available in more sizes, more woods and finishes, and with more options and accessories available. The factory is typically making these cabinets per your order. DeWils is an example of a semi-custom cabinetry option that we offer.
Custom Cabinets
Choosing to work with a custom cabinet company gives you free reign in terms of woods, finishes, design options, sizes, and accessories. If you can dream it, chances are it can be built, as your cabinets will be made specifically for you based on your order. Different from a local cabinetmakers' shop, the custom cabinet companies that we work with are still made inside a factory, which allows the temperature, humidity, and air dust levels to be controlled for a flawless finish. Bentwood is one of the custom kitchen cabinetry options that we offer.
Published:
October 02, 2016
Rustic French country-inspired or "farmhouse" style of interior design and décor is distinct and charming as it is timeless. Rustic white cabinets, country inspired faucet, big apron sink, and old fashioned French motifs on hand crafted tiles are only some elements of a farmhouse style kitchen design.
The farmhouse style is so very distinct, that it's safe to say that you either love it or you don't, right? Before you eliminate the idea completely, take a look at some updated farmhouse looks that are evolving towards cleaner lines, sleeker shapes, and a fresher overall feel, while still adding that little touch of French country character to the space.
Published:
February 19, 2016